---
An Interview with Maggie Clyne, Co-Designer of Never Bring a Knife
Never Bring a Knife, our newest card game, is a social deduction game with less talking and more shooting. It released on Friday, January 17th. Today, we're sharing our interview with Maggie Clyne, the game's co-designer.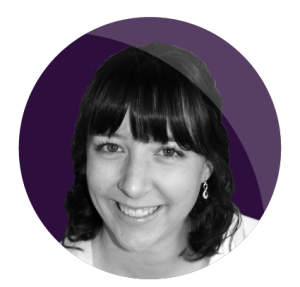 Maggie is a graphic designer with a background in film and TV. She and her husband, Jordan, run Clyne Design, an Australia-based design studio. They've designed plenty of games; Never Bring a Knife is the first one published by Atlas Games.

What inspired the game?
You know that old party game Mafia? I love it. The 'whodunnit' question, with each player as a possible suspect really appeals to me. Often I found myself wanting to play it but you need at least 8 willing participants for a single game to work. Eight people is a big number to have lying around at a casual gamer's disposal, alas, my itch to play went unscratched. One night I woke up with a clear thought... that I should make a game like Mafia into a card game! The aim was clear - 'Must be playable by at least 4 people.'

What was your creative process like?
My husband Jordan and I threw around ideas and tested concepts until we had something tangible to test on our friends and family. Printing, cutting, colouring, drawing... all to create and test makeshift cards out of paper. We just needed a working prototype to start with - nothing pretty.

Never Bring a Knife was originally titled Blindfire.
At the beginning I really wanted to keep it as close to the original Mafia game as possible - all the same characters and feel - but to make it playable by 4 people, there was a lot that needed to be changed from the original game. Naturally, the game was evolving away from 'Mafia' and I had to let go of all of those initial ideas and let it be its own thing. Of course Jordan was a great sounding board and rational thinker throughout the whole process. As a lover of games himself, his feedback and ideas were invaluable. This game is as much created by him than it is by me.

Did anything surprise you during the creation process?
I was surprised that the game turned out to be just as good as Mafia even though it ended up being entirely different in the end.

Another surprise was how positive the feedback was from everyone we played it with. Once we got a printed copy we played it with some friends without telling them we'd made it. We prodded for some non-biased feedback and were delighted to hear they would absolutely buy it and wanted to play it again and again. The looks on their faces were priceless when we told them we had made it.

Can you share a challenge? How did you overcome it?
In the first draft of the game, we had a few Private Investigator cards in the deck. Whoever got the P.I in their stack, had to reveal their character card and leave it face up for the rest of the game. This card was a fun dynamic in theory but it ended the game very quickly. As soon as a player's card was revealed, they became a target. It definitely heightened the intensity of the game but it also forced the game in a direction we weren't intending. We decided to try with just one P.I in the deck but after a few plays even that was still too powerful. After a lot of discussion and play testing, finally we decided to remove the card entirely. The game was far more balanced after that.
Atlas Games' first production proof of Never Bring a Knife.
Did you have a key learning / eureka moment, or takeaway you'll use on other projects?
The main learning curve for me is to know when to let go of an idea. It's continually stepping back, and asking 'am I happy with the direction this is going in?' Some aspects / cards / rules can completely change the nature of a game. While that's not necessarily a bad thing, it's easy to get caught up in all those changes and ultimately they need to bring out the best in the project.

What's one thing someone who's never played Never Bring a Knife should know?
When playing this game, don't make too many enemies.

Maggie's Final Comments
Big thank you to Atlas Games for taking our idea and running with it. Jeff has been great to work with and we have enjoyed hearing from him every step of the way. Also a big thanks to James Mosingo, the artist/Illustrator. We're stoked with the artwork and think you've done an excellent job. Thanks for bringing our design to life! Finally to Tyler & Alicia Clyne for play testing countless half-made games with us. You guys are the best guinea pigs we could have ever asked for.

Thanks, Maggie, for taking the time to share your process! To keep up with Clyne Design, visit their Facebook page and website — or read more about Never Bring a Knife.
---
Categories
Magical Kitties Save the Day
Game Development