---
Dice Miner on Sovranti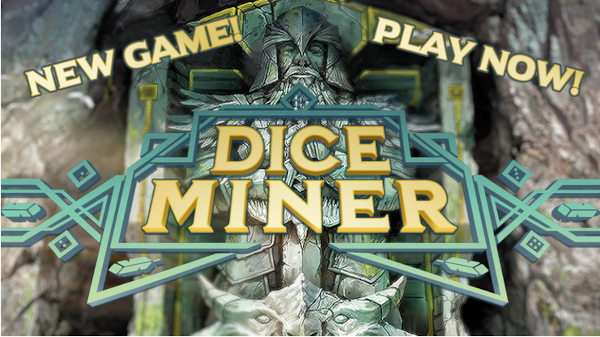 Dice Miner is now on the SOVRANTI online gaming app!

They have made March DICE MINER MONTH and are allowing everyone to play Dice Miner on their app for FREE through March 31st! No download code or special access needed! After that it'll only be available only to subscriptions on Sovranti.
Dice Miner Reprint

Also, we're pleased to announce that Dice Miner will be back in stock in April 2022. On April 1st we'll start taking orders again, but until then, you can head over to Sovranti virtual tabletop and play Dice Miner NOW!
---
Categories
Headlines
Partner Products
Dice Miner