---
Recycling Baby Steps
We're slowly putting together our plastics recycling workshop, one piece of equipment at a time, and we're excited to share our "baby steps" with you!

Our first purchases were an Aonesy flat heat press (to replace the panini press we'd first experimented making plastic sheets with), and a Vaquform DT2 thermoformer. The thermoformer is kind of like an air hockey table in reverse that heats and then sucks a plastic sheet around any object. We actually made a reasonable prototype of the Dice Miner mountain soon after it arrived, though it was with a virgin plastic sheet of high impact polystyrene that came with the machine. Proof of concept, though!
John's next shopping spree was for a Strongway hydraulic shop press, Klutch sheet metal machine, and Chicago Electric plastic welding kit.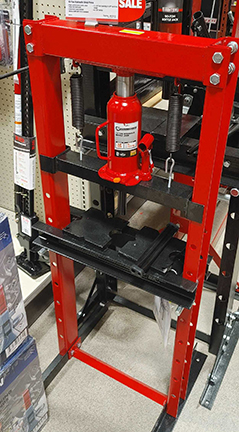 And last week, the best of the bunch arrived in the mail. This is a plastics shredder built to our order, based on the preciousplastics.com design. We managed to make our own milk jug flakes right out of the box!
These are all hobby-level pieces of equipment, but they're our first steps in developing and manufacturing game accessories from plastic that we recycle ourselves. Wish us luck!
---
Categories
Recycling