---
Replay Workshop - January Recap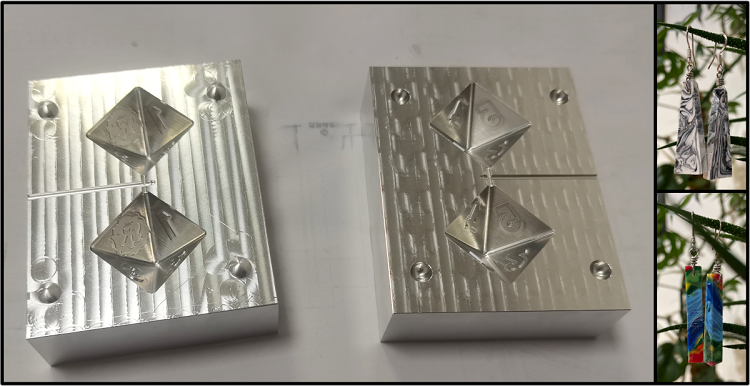 In January we spent a lot of time at the Replay Workshop. Here are some highlights:

Our d8 dice mold is complete and on its way to us, so soon we'll show you our dice making efforts.

Our team experimented with more plastics and have become experts at making lightweight, stylish earrings!

We are growing our Replay team - read the job posting HERE
Each month we'll post a recap here of what we've accomplished with our Replay Workshop recycling project. To get more details and information about Replay Workshop, follow along on Twitter.
---
Categories
Headlines
Recycling