---
Kitty Noir Launches in 2 Weeks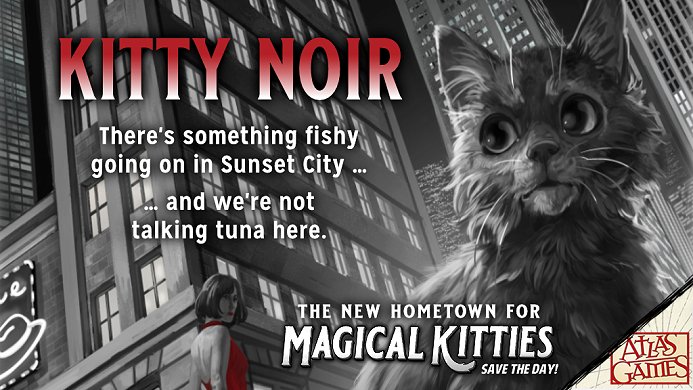 Mark your calendars for Tuesday March 28th, 10:30am CST!
SIGN UP FOR LAUNCH NOTIFICATION

On March 28th, we'll launch our third Kickstarter for the popular Magical Kitties Save the Day roleplaying game. This campaign adds the new Kitty Noir hometown, Sunset City, as well as a Game Master Kit.

What can I get in the new Magical Kitties Kickstarter?

The all-new Kitty Noir hometown book

The handy Magical Kitties Game Master Kit
The collectible Magical Kitties Rainbow Paw Enamel Pin
Everything from the Magical Kitties Save the Day product line at a discount!
Fans and interested retailers can sign up for notifications at atlas-games.com/kittynoirks
---
Categories
Headlines
Kickstarter
Magical Kitties Save the Day