---
InFUNity Tiles at GameHoleCon!
Our own Michelle Nephew showed off InFUNity tiles at GameHoleCon last weekend. Keith Baker, Matt Forbeck, and John Kovalic got the first look at them. Then Monte Cook and Charles Ryan of Monte Cook Games took a look, too, on their lunch breaks: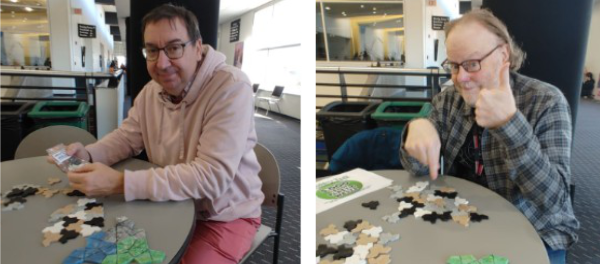 And here's Ed Greenwood with one, looking especially immortal with Michelle's "beautify" setting on by accident!
Find out more about at InFUNity Tiles at atlas-games.com/infunityks
---
Categories
Recycling