Backdrops at a Glance
Thirteen ready-to-use locations for any fantasy campaign.

New items, maps, and story ideas help stimulate a variety of plot ideas.
Build a campaign around your favorite location or drop one into your existing game as needed.
Places to Go: More about Backdrops
Make your OGL gaming a bit easier with this Penumbra supplement. Backdrops provides a variety of locations to help stimulate plot and get you to the table faster. Drop a location into your existing game as needed, or build a new campaign around one of them. All you need is your favorite d20 system to play.
In Backdrops, you'll find information on thirteen different locations. Each one has a map, flavor text, new items or things to explore, and plot and mechanics suggestions to help stimulate plot ideas. With a wide variety of locations to explore, this supplement offers suggestions to fit in any fantasy game.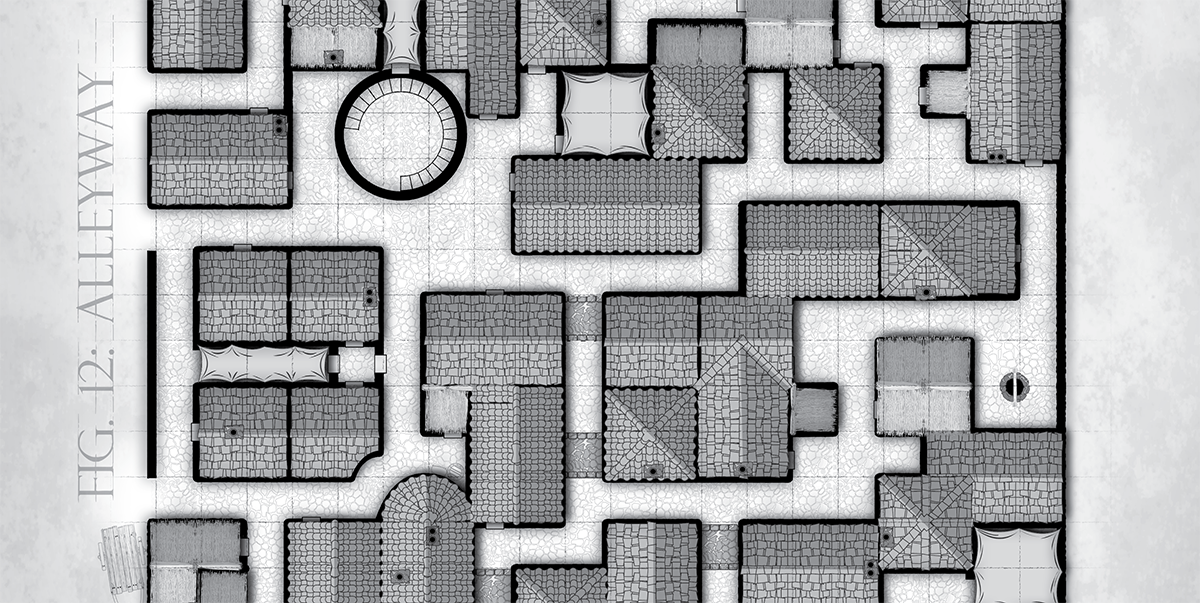 Backdrops: Contents
This sourcebook contains the following locations:
A bazaar
An athenaeum
A ship
A wharf
A stable
A smithy
A toll bridge
A temple
A caravanserai
A tavern
An alleyway
A merchant's district
A city dungeon
Awards
2002 ENnie Award Nominee – Best Cartography.
2002 ENnie Award Honorable Mention – Best Graphic Design & Layout.
2002 ENnie Award Nominee – Best Aid or Accessory.
Vital Stats
| | |
| --- | --- |
| Author: | Will Hindmarch |
| Cover Artist: | Steven Sanders |
| MSRP: | $8.95 (out of print), $4.95 (PDF) |
| Atlas Stock #: | AG3210 |
| Barcode: | 1-58978-009-4 |
| Format: | 32 pages, soft cover and PDF |
| Release Date: | January 2002 |