Splintered Peace at a Glance
A ready-to-go campaign for your favorite OGL game. No need to prep; no need to learn a new system. Get right to the table!
A political plot that blends action and intellect. The odds are stacked against the players--how will you even the score?
Designed for level 8 characters. String together with other Penumbra supplements to create an extensive campaign!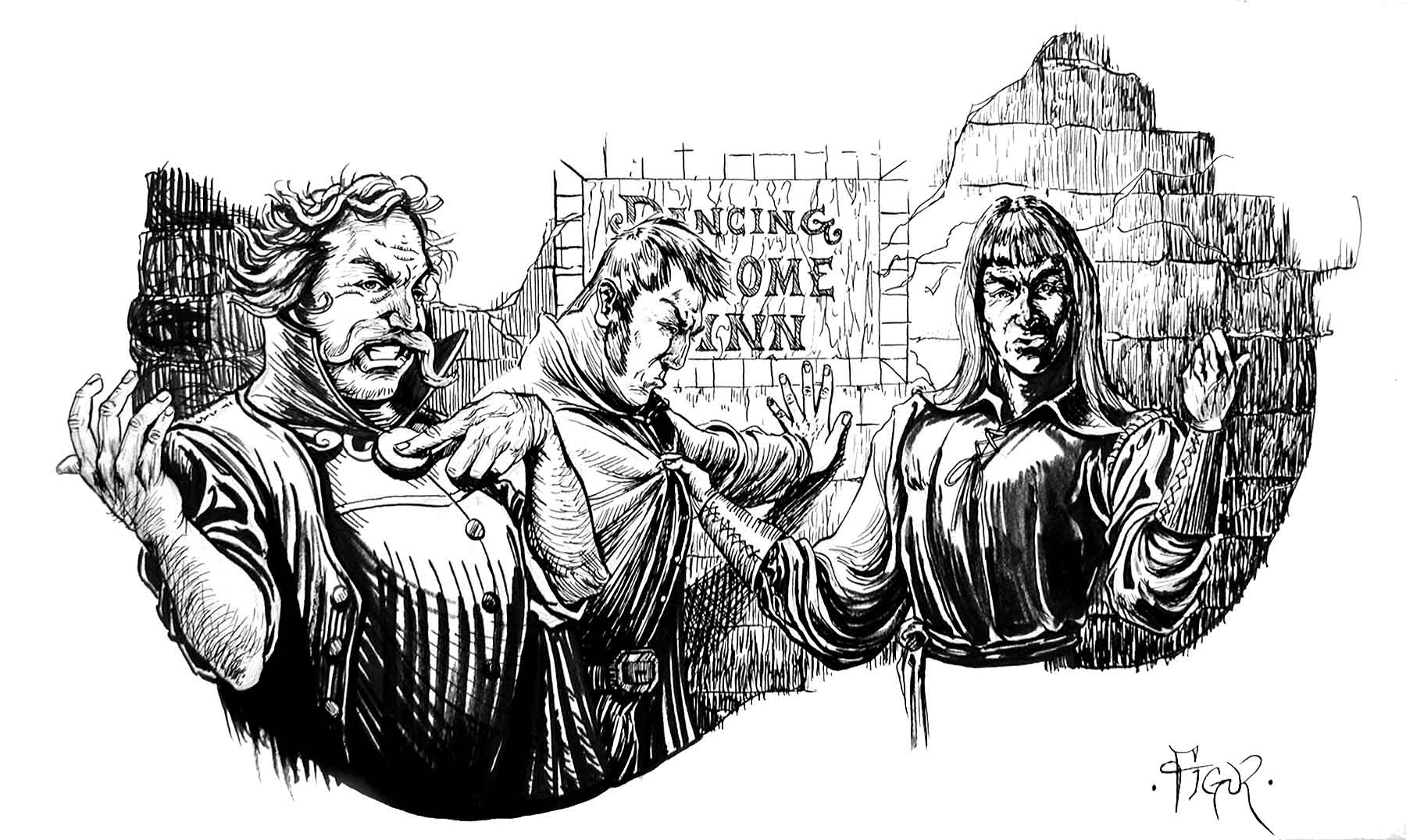 Tensions at Home: More about Splintered Peace
Splintered Peace is a full OGL campaign designed for level 8 characters with a mix of classes and abilities. Like all of the Penumbra supplements, all you need is your favorite d20 system to play.
In Splintered Peace, your hometown of Marchion, once a place of peace and prosperity, is falling into chaos. Orcish raiders have decimated the trade routes, and the resulting hard times have turned neighbor against neighbor. It's up to your bold group of adventures to save the city from itself.
This sourcebook is available in PDF, although a limited number of print copies are available.
Splintered Peace: Contents
This full campaign includes:
Plot elements to fuel weeks or months of game time.
A map of the city of Marchion.
Locations and plot hooks to help expand the campaign if desired.
Over 30 NPCs.
20 tribes of orcs.
Eight local gods.
Awards
2003 ENnie Award Nominee – Best Adventure.
Vital Stats
| | |
| --- | --- |
| Author: | David Chart |
| Cover Artist: | Steven Sanders |
| MSRP: | $26.95 (print), $9.95 (PDF) |
| Atlas Stock #: | AG3217 |
| Barcode: | 1-58978-027-2 |
| Format: | 112 pages, hardcover and PDF |
| Release Date: | November 2002 |