Seven Serpents at a Glance
An assortment of strange, peculiar, and exceptional wyrms to challenge, mystify, or support the protagonists of any fantasy roleplaying campaign.
Seven distinct dragon lairs, each with its own unique dragon and story opportunities.
Includes suggestions on modifying the lairs for different styles of adventure.

Here Be Dragons: More about Seven Serpents
Bring dragon mythology to your favorite d20 game with this Penumbra sourcebook. This modular resource allows you to pick the elements that fit your game; all you need is your favorite fantasy roleplaying system to play.
Within these pages, you'll find detailed profiles on seven different dragons, each with its own lair, powers, and story seeds. The variety of dragon mythologies within provide options to fit your preferred fantasy style.
Climb into a juvenile copper dragon's lair and defeat the traps within. Keep the peace at the dragon moot. Exterminate the blue wyrmling that has taken up residence in a djinni castle. Find these stories and more in Seven Serpents.

Seven Serpents: Contents
This sourcebook contains the following dragons:
The Blue Rat: A blue wyrmling loose in a djinni castle.
The Dragon Moot: Keep peace at the meeting of dragons.
Cliffside: Explore a young copper dragon's lair.
The Last Dragon Rider: The last silver dragon searches for a cure for vampirism.
Tithe Bend: Defeat a black dragon posing as a river spirit.
Smoke on the Water: A red dragon fuels a mining camp. What could go wrong?
The Darkness of Space: A gold wyrm guides a powerful artifact…in space.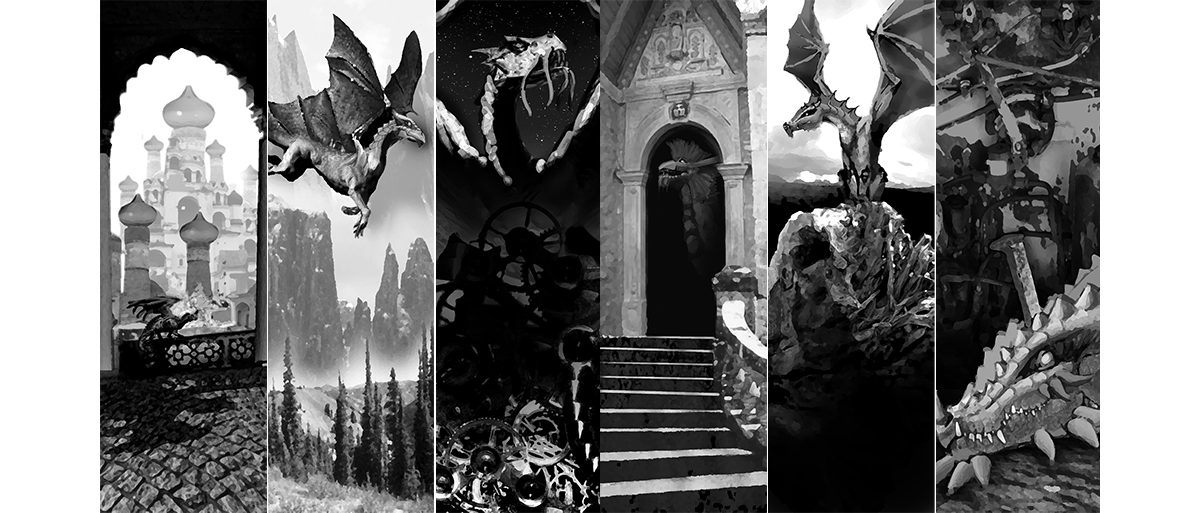 Vital Stats
| | |
| --- | --- |
| Authors: | Chris Dolunt, Chris Jones, and Richard Canning |
| Editor: | Michelle Nephew |
| Artist: | Scott Reeves |
| MSRP: | $22.95 (print, no longer available), $9.95 (PDF) |
| Atlas Stock #: | AG3229 |
| Barcode: | 1-58978-063-9 |
| Format: | 120 pages, softcover and PDF |
| Release Date: | June 2004 |