Guns or Treasure at a Glance
Secretly build your ships by adding guns, treasure, or bombs.
Attack rival ships to steal treasure. But beware! They may have more guns – or even a bomb!
Whoever captures the most treasure wins!
The World of Guns or Treasure
Plunge into a world of colorful pirate captains bluffing and battling their way to capture the most loot. The game offers a satisfying shipbuilding experience, rapid rounds of maritime marauding, and Captains whose special abilities can sway the tide of any given battle.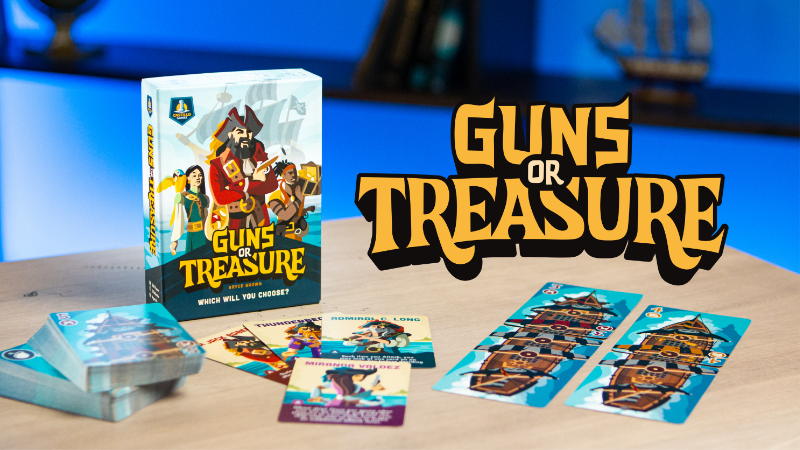 Vital Stats
| | |
| --- | --- |
| MSRP: | $20 |
| Atlas Stock #: | CLG02000 |
| Format: | 102 cards and rules in a box |
| Number of Players: | 2-6 |
| Ages: | 8+ |
| Play Time: | 10-15 min |
| Release Date: | Feb 2023 |