Hedgehog Hop at a Glance
A fabulous filler game, Hedgehog Hop plays in 12 minutes.
Collisions and set collection make for quick play, but thoughtful actions.
Play with two people for a puzzler; gather a group for rambunctious multiplayer fun.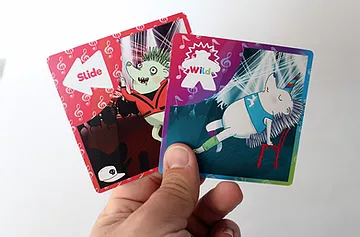 The World of Hedgehog Hop
In the Hedgehog Hop, rival hedgehog dance crews vie for supremacy in the Grand Finale. Despite their enthusiasm, hedgehogs are clumsy dancers and spend a lot of time bumping into one another. Help them get their act together and make friends. As players groove, slide and hop their crew into the dance mob, they'll also collect backup dancers and set up their lead dancer for the big finish. The player who scores the most points in the Grand Finale wins.

Gameplay Basics
Pick a Hedgehog from your Dance Crew and push them one space into the Dance Mob following their arrow. That's it - the game play is that simple! If your Hedgehog dances with any of their new neighbors, they will become friends. You will collect Backup Dancers for each friend your Hedgehog makes.
When you have only one Hedgehog left, it is time for the Grand Finale! Score the entire dance floor based on your final dancer. The crew with the most points wins!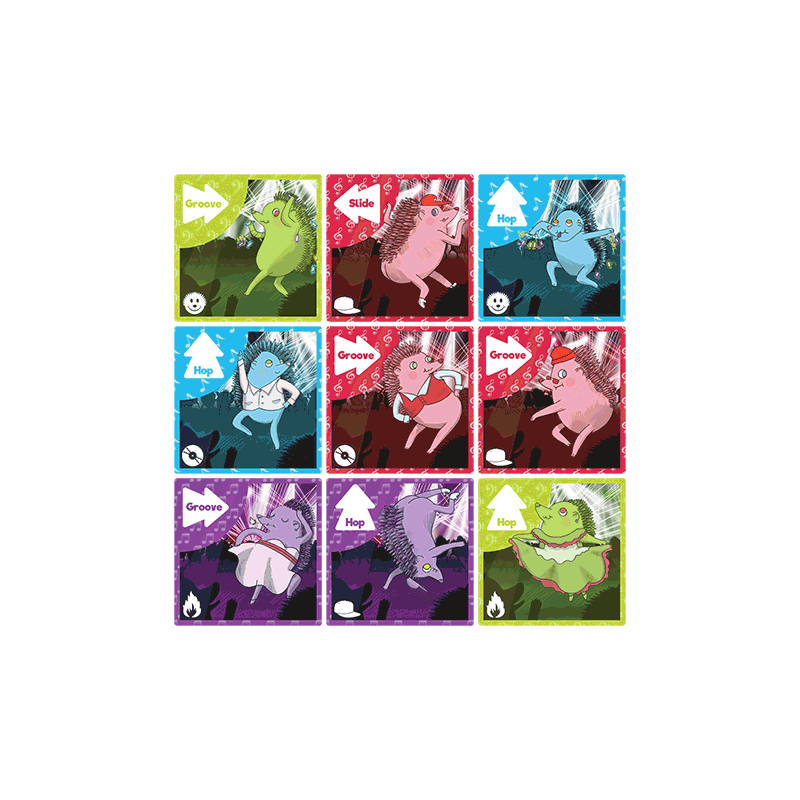 Vital Stats
| | |
| --- | --- |
| Publisher: | Fight In a Box |
| MSRP: | $12.00 |
| Atlas Stock #: | FB040 |
| Barcode: | 702038258025 |
| Format: | 36 (3.5in x 3.5in cards) |
| Number of Players: | 2-6 (4-6 players requires a second copy of the game) |
| Ages: | 14+ |
| Play Time: | 12 minutes |