Corruption at a Glance
A bluffing game for three to seven players.
Outbribe your competitors and win the most lucrative construction contracts in this card game from Bruno Faidutti.
Combines the bluffing of poker with the crooked environment of the Gilded Age.
Backdoor Deals: The World of Corruption
It's your responsibility to bring construction contracts into your firm, but everyone's on the take these days.
Fork over bribes in the hopes of winning the best contracts and tanking your opposition. But if you're outbid, all of that cash goes down the drain…
Bribe smart in Corruption.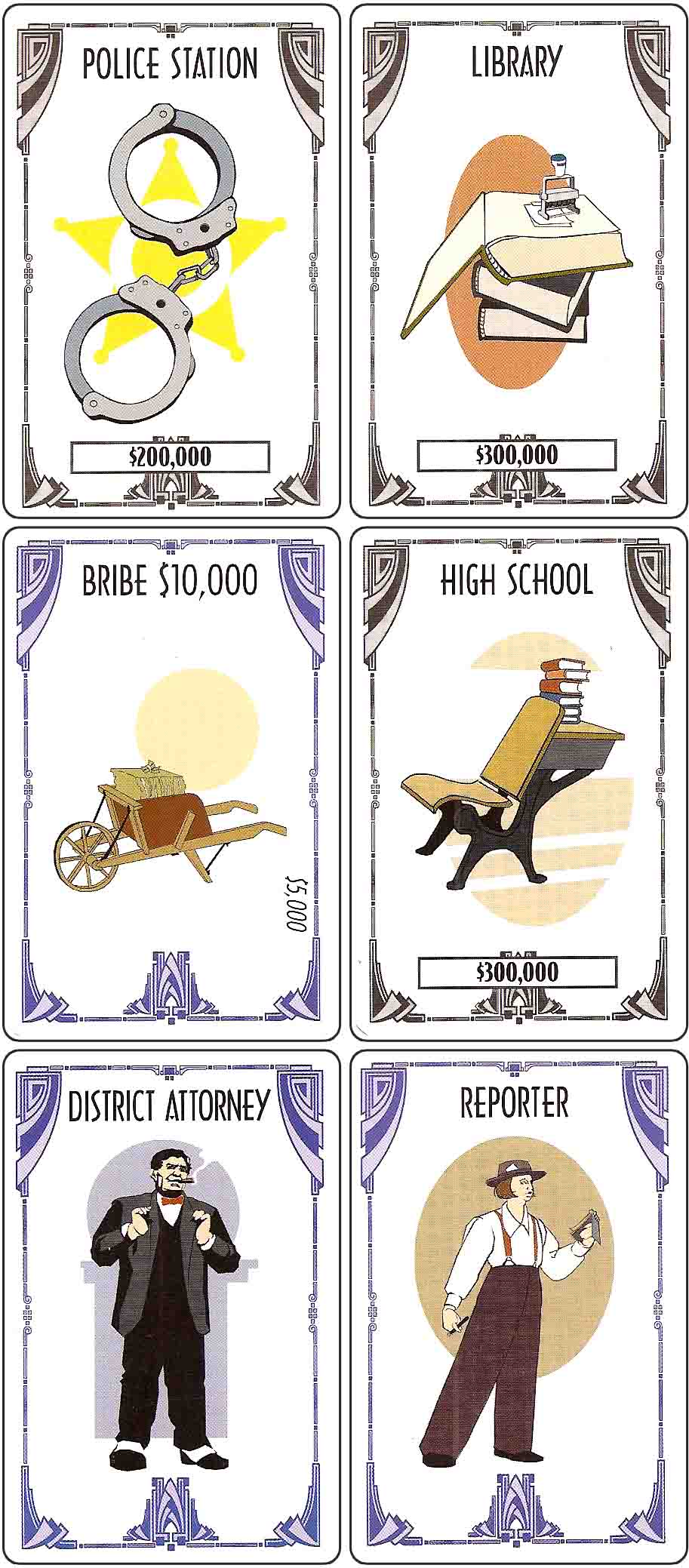 Play Your Hand Close: Gameplay Basics
Bluff and bribe in this streamlined card game. During each turn, six contracts are up for grabs.
Place secret bribes in the hopes of securing the best projects for your company. Use special cards to change the rules to your advantage. At the end of each round, the highest bribe takes the job.
Corruption was designed by Bruno Faidutti of Knightmare Chess fame.
Download a Corruption web banner for your own site!
Awards
1999 GAMES Magazine's Games 100 List.

Vital Stats
| | |
| --- | --- |
| Designer: | Bruno Faidutti |
| Graphic Design: | C. Brent Ferguson |
| Illustrations: | Scott Reeves |
| MSRP: | $18.95 |
| Atlas Stock #: | AG1220 |
| Barcode: | 1-887801-74-X |
| Format: | 112 cards and complete rules for play in a tuckbox |
| Number of Players: | 3-7 |
| Ages: | 10+ |
| Play Time: | 45 minutes |
| Release Date: | December 1999 |