Cliffourd the Big Red God at a Glance
A Lovecraft-inspired parody of classic children's literature. Perfect for Lovecraft fans and new parents!
A silly, squamous story written by Cthulhu-mythos aficionado Kenneth Hite.
Features playful full-color art by Andy Hopp.
Third in the Mini Mythos Series: More about Cliffourd the Big Red God
Little Wilbur Whateley has the biggest, reddest god in town in this humorous retelling of a familiar children's story. Cliffourd the Big Red God was inspired by H.P. Lovecraft's classic story, "The Dunwich Horror."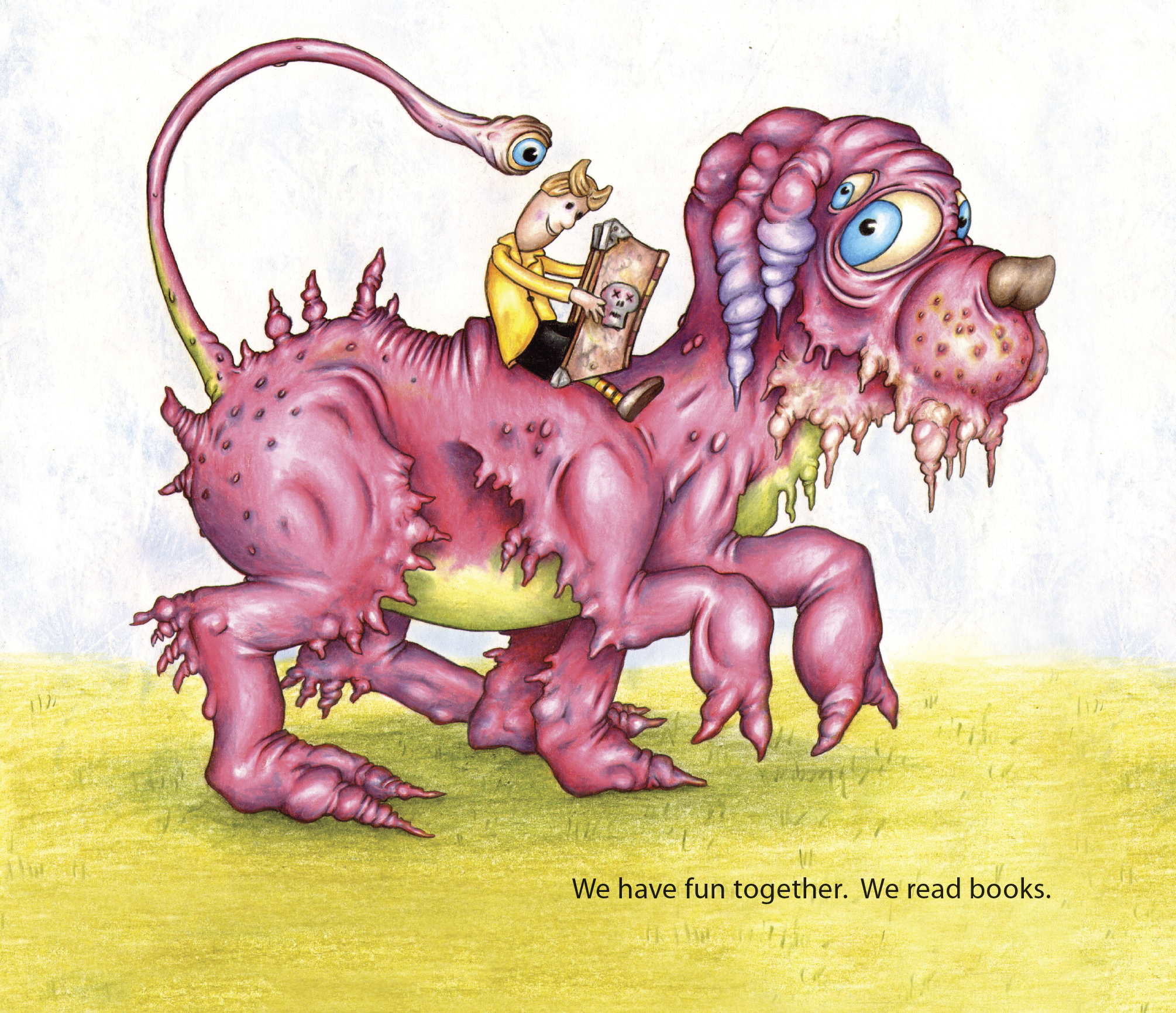 This is the third volume of the Mini Mythos series: books that blend familiar children's classics with stories of the Cthulhu Mythos. Written by Kenneth Hite and illustrated by Andy Hopp, this picture book is sure to be a hit with a new generation of Lovecraft fans.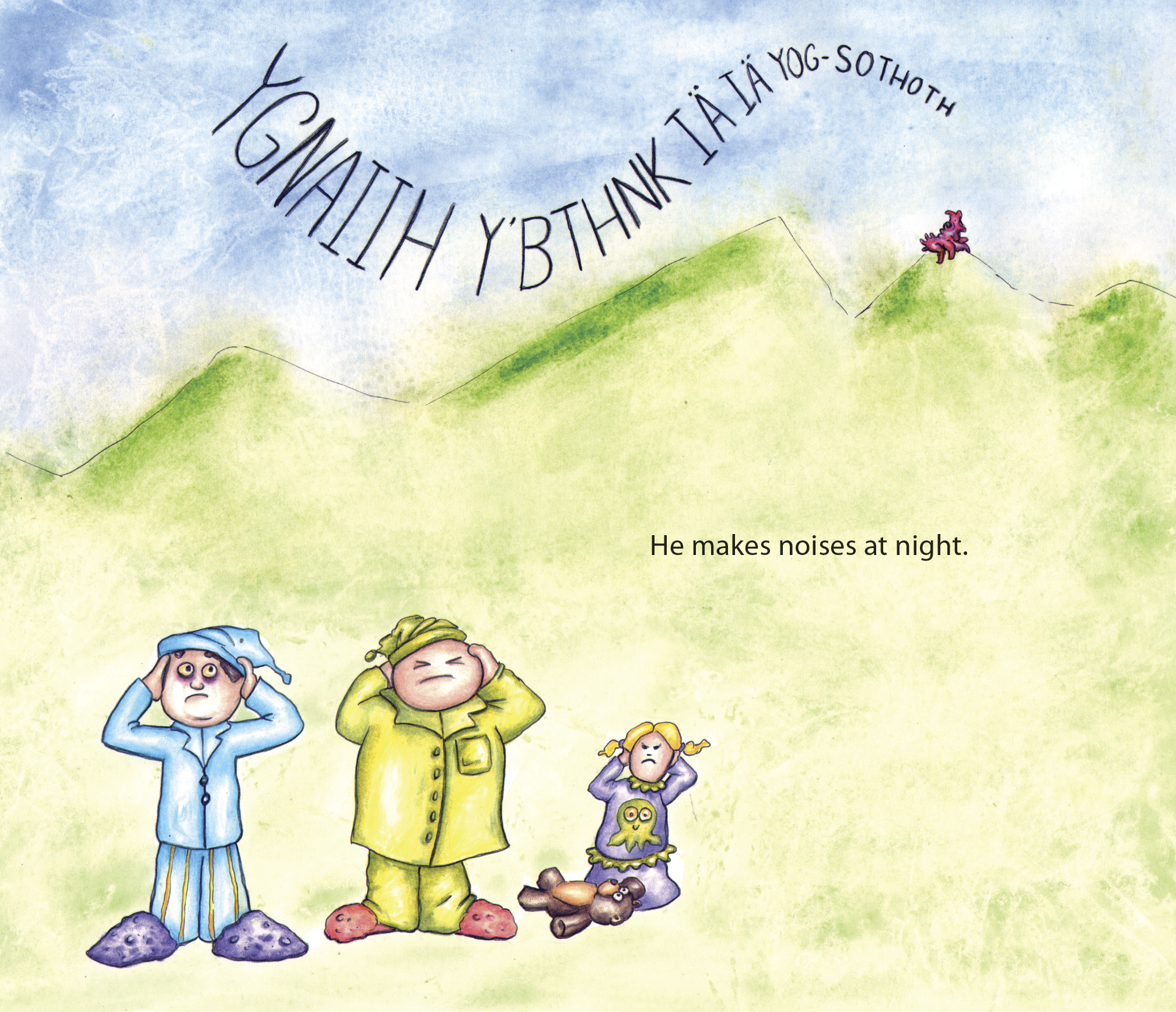 Cliffourd the Big Red God: Excerpt
"I'm Wilbur Whateley and I have a god.
My god is a big red god.
Other folks I know have gods, too. Some are big gods. And some are red gods.
But I have the biggest, reddest god in Dunwich."
Awards
2012 Origins Award Nominee – Best Game-Related Publication.

Vital Stats
| | |
| --- | --- |
| Author: | Kenneth Hite |
| Illustrator: | Andy Hopp |
| MSRP: | $19.95 |
| Atlas Stock #: | AG2705 |
| Barcode: | 978-1-58978-125-2 |
| Format: | 32-page hardcover with gloss finish, full-color, 10 x 8 1/2 inches (landscape) |
| Release Date: | July 2011 |