Dice Miner Deluxe at a Glance
Choose your hero, push your luck, and build colossal dice combos.
A one-of-a-kind of dice drafting game including 60 custom dice with premium effects, a unique three-dimensional molded plastic mountain, six punchboard heroes, an embossed dice cup, a dice bag, and scoring pad.
Also includes a compelling solo mode in the best tradition of solitaire gameplay.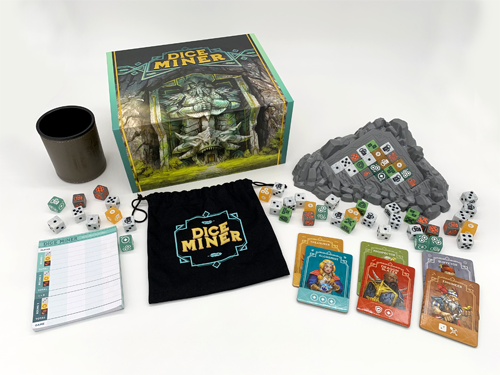 Solo Play Mode
Dice Miner includes a great solo mode that's more than just the multi-player version played against an analog AI. Download the rules or watch a video playthrough to learn more.